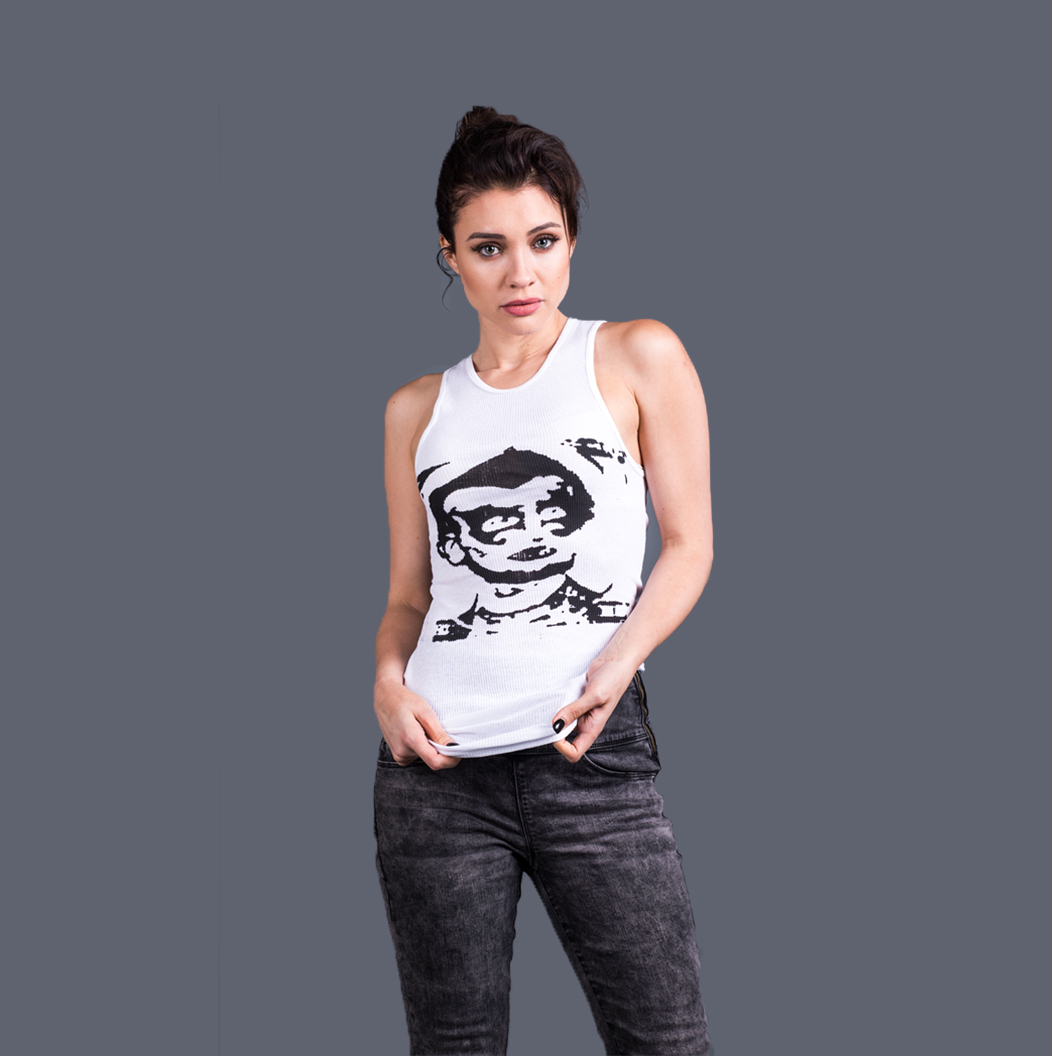 "The two most important decisions we make every day are what we put in and on our body."
- MATTHEW EDWARD WEINBERG aka MeW
ABOUT THE ARTIST
MEW is Matthew Edward Weinberg
My name is Matt and I've been drawing all my life. As a toddler, the way my folks would get me to stay still in restaurants was by handing me a pen and paper.
Today, I still get happily surprised when I walk into a cafe that has paper tablecloths!
As a kid, I was very creative and invented my own comics with a full cast of characters. I gave them names, pets, families, and jobs. I drew them in different scenes and made up stories about their lives. My dream as a young adult was to become a cartoonist.
As a way of fulfilling this dream, I accidentally became a street artist. I'd draw my characters on street signs and random surfaces that I found in my hometown of Los Angeles, California. Today, I'm mostly known for drawing on American currency since it's the ultimate protest medium. I grew up in Beverly Hills, down the street from the legendary Sunset Strip.
My influences come from iconic rock and roll various venues such as The Troubadour and The Roxy to historical watering holes like The Rainbow and The Beverly Hills Hotel.
Los Angeles is magical and it's my home. I hope to translate that magic into my art and share my passion with the rest of the world, a little piece of my heart.
"Clothing should first and foremost be comfortable and secondly, it should represent the person who wears it."
- MATTHEW EDWARD WEINBERG aka MeW
WEARABLE STREET ART
MEW4U APPAREL BY Matthew Edward Weinberg
The focus of my apparel is to use my cartoons to spread joy. When people wear my clothes, they should be reminded to have fun, feel good, and be kind to one another. Clothing should first and foremost be comfortable, which is why I only use the highest quality cotton. Secondly, it should represent the person who wears it.
My characters speak happy thoughts and send positive messages to the world. The Lil Birdies remind us that "You Can Dance If You Want To!" and that "I am So High" on life. "Don't Sweat it I'm Vegan" reminds us to love all creatures and in the words of Bob Marley, "Every Little Thing...Gonna Be Alright!" The Guy is exactly what he proclaims to be and speaks for the dudes. His comments are honest, vulnerable, and funny.
Whether you're a badass who doesn't "Give a Damn About My Bad Reputation" or a baby who "Never Looks Where I Poop," I have styles and sizes for all ages.
MeW4u
729 Montana Ave #4 Santa Monica, CA 90403
Open Wed - Friday
Noon until 7:00pm
Sat - Sunday
11:00am until 6:00pm